Re: Timmons a Bust? Your thoughts?
---
Calling someone a bust is subjective at best. Limas Sweed. definitely a bust. Timmons. not even close to bust. Maybe not living 100% up to 1st round draft pick, but you can say that about players all over the league. He is highly serviceable with flashes of brilliance. That is not a bust in my book.
__________________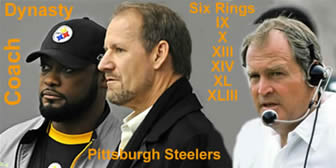 COACH - Breakfast of Champions !!!