I have searched for a thread related to GIFs and did not find any.
Post your favorite Steelers GIFs here-
Mine is Troy's 2-1 tackle on the Chargers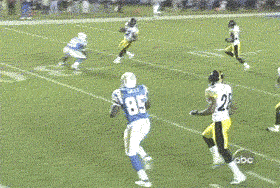 and non- Steeler related- Carson Palmer being the douche he is:
Mods- Please move to appropriate forum if this isn't the place for this. Thanks.