I have alot of Steelers stuff, especially autographed items, but need to sell some stuff to give my 2 kids a better x mas. I sold some things on ebay, but wanna sell this as well. Its a 75th anniversary steelets pic w/ big ben, willie parker, and my man hines ward. All 3 have signed their names, and this is authentic. It comes w/ a certificate of authenticity as well. This is fully framed, and bordered and ready to hang. I hate to see it gone, since its one of my fav things but fam comes first.
i dont have cred here, of course, but you can check my feedback on ebay. My username on ebay is prouddad.215
please pm, reply or email me @
daddysgirl81505@comcast.net
thx
I am paypal verified, and a great seller.
$150 shipped and insured. I'm a mover, and know how to pack, so this will get to you perfect. I DID pay more for this, btw
[IMG]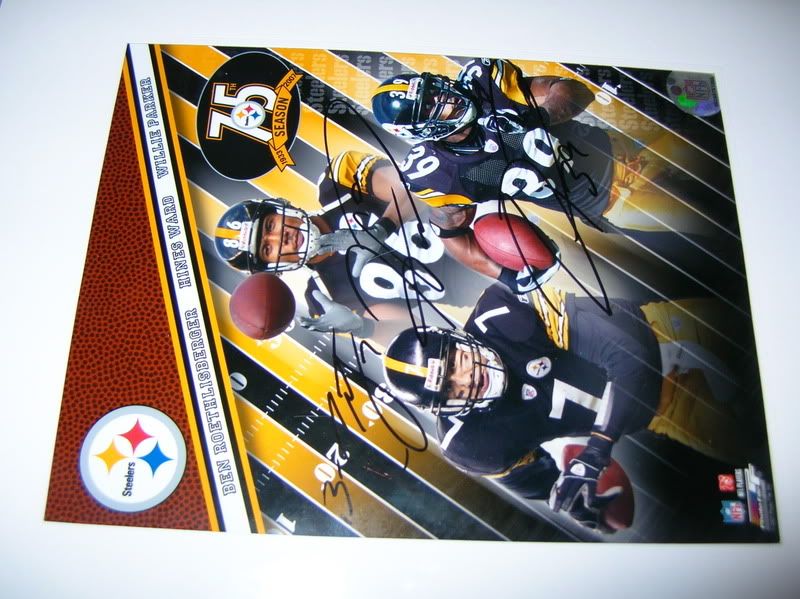 [/IMG]
[IMG]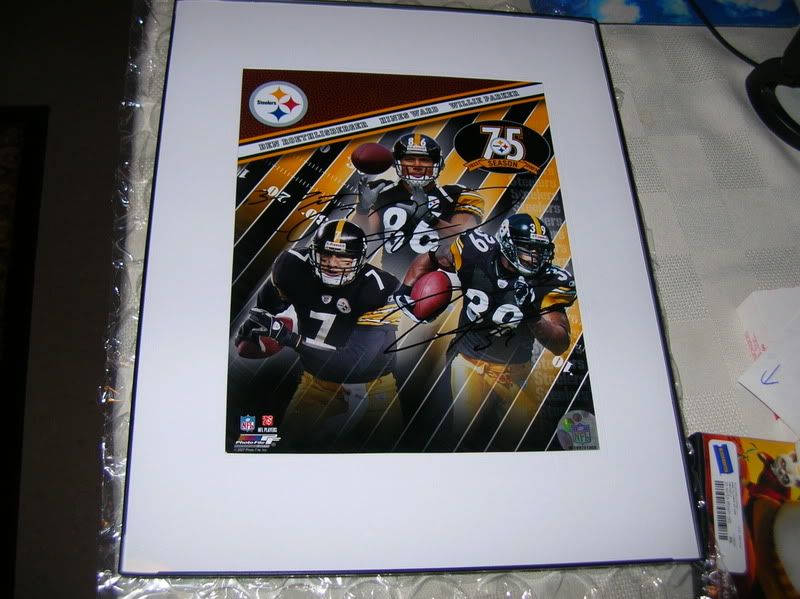 [/IMG]
[IMG]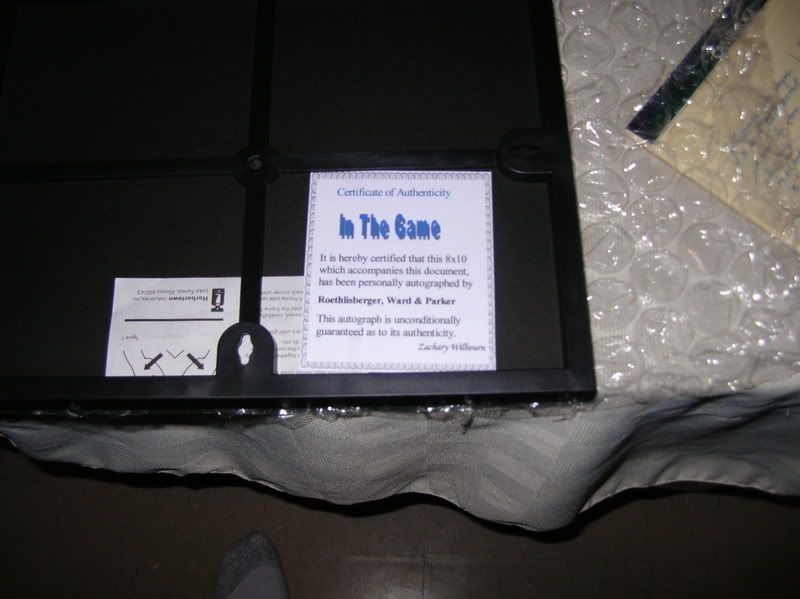 [/IMG]
[IMG]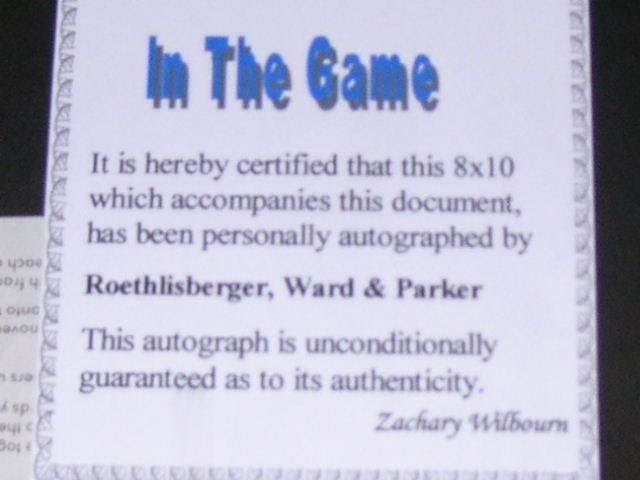 [/IMG]