On top of being a badass WR and breaker of jaws, Hines smells "real good".
This coming from my sister who met him in the PGH airport. They spent about 15 minutes talking while they waited for thier flight. He was "very sweet" and talked to her like they had been friends from school. It seems that Hines is quite the prankster as well. When one of his "posse" went to the bathroom Hines spun the tab on his friends coke can so that it would break off instead of opening. Hines told my sister that he got that move from James Farrior. I guess Farrior does it quite often. He even did it to Cowher a few times until Bill got pissed.
The pic below is from her cell phone so it is a tad grainy. Needless to say my sister has since had the picture framed and is going to try to get Hines to sign it at training camp.
Hines Ward.............. absolute class............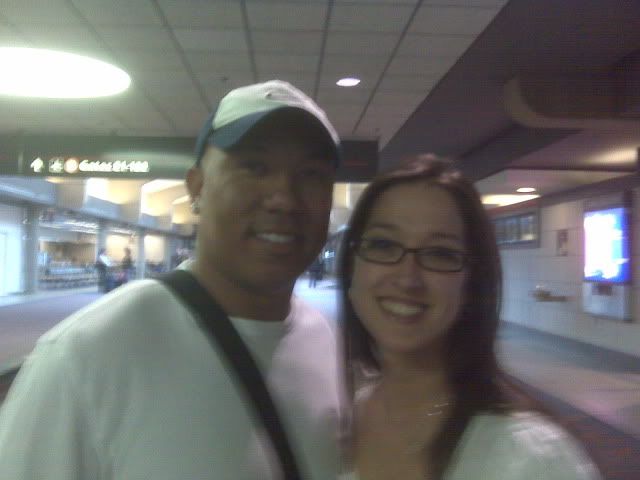 PS. My sister is a rabid Steeler and Penguins fan. She is single, but I will only set you up if you have season tickets that you are willing to give me!
.